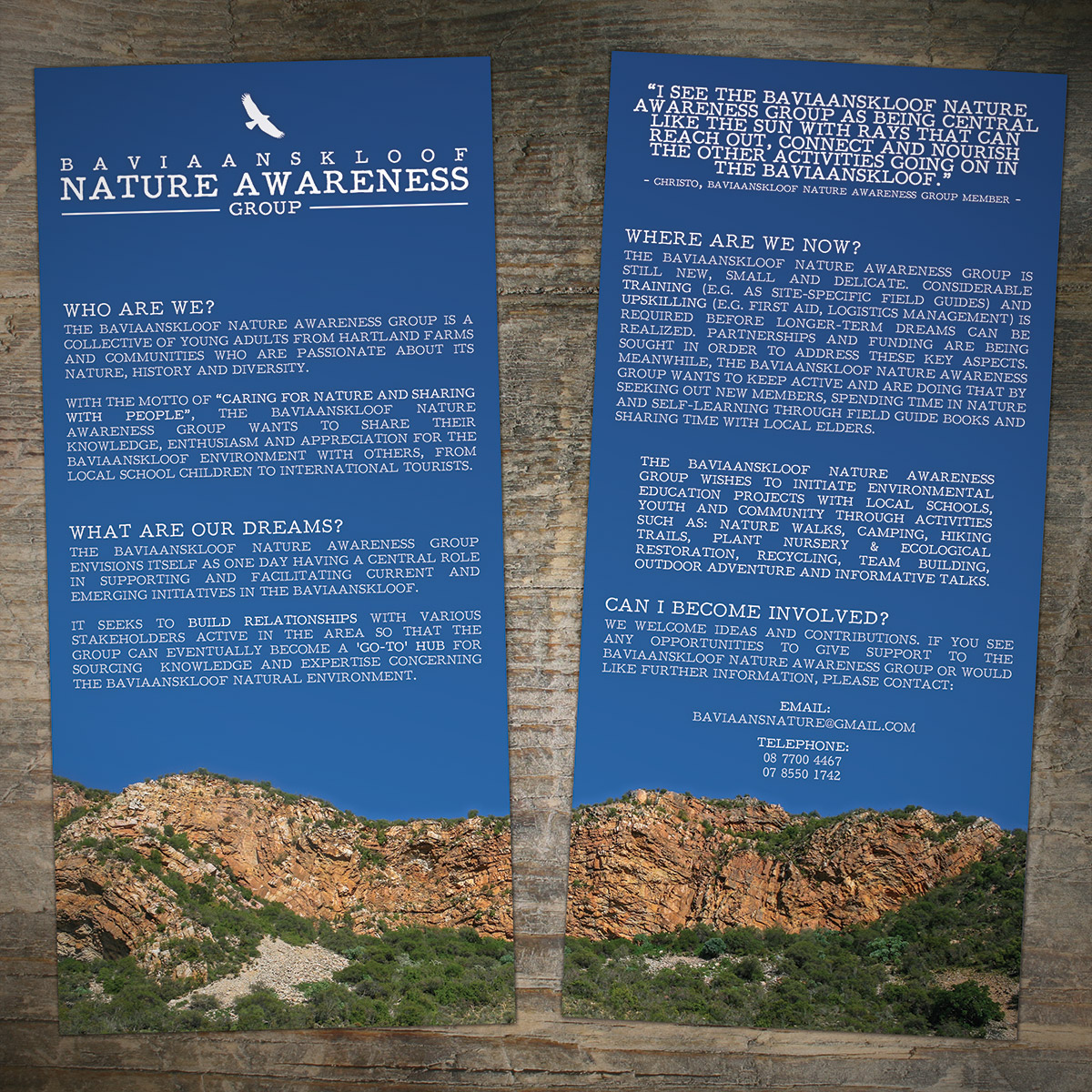 The Baviaanskloof Nature Awareness Group has published a preliminary brochure outlining its mission and ambitions for its envisioned role in the Baviaanskloof Hartland region.
The brochure (in Afrikaans and English) introduces the BNA Group, their motto of "Caring for Nature & Sharing with People", their wildest dreams (including proposed activities) and the current group status and goals.
For further information on ways to support or become involved, please contact: baviaansnature@gmail.com.