Privacy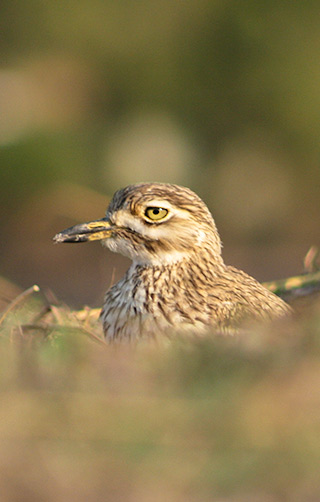 Your privacy is important to us. We respect any wishes you may have for confidentiality, anonymity and responsible use of information supplied.
We value your willingness to participate and share your experiences and observations. The information you submit to us is of course in the public domain and can be viewed by any visitor to eyes4earth.org. Naturally, we cannot accept responsibility for how this public information is used. But we'll make every effort to ensure that usage of the site is moderated and adheres to a highly acceptable code of conduct.
Should you wish to share/submit observations and experiences with us but without having them displayed online then you can simply contact: matt@eyes4earth.org for further information.
eyes4earth.org website also includes an option to a complete a more detailed survey about meaningful nature experience and connectedness with nature. Your stories and information will be used to support research and may be published online (using an 'alias' or pseudonym of your choice) to enhance awareness but this will be not be identifiable to you unless you have given permission to have your name associated with information. Your personal identity (if shared) is treated with strict confidentiality. The survey is anonymous. The record kept of your survey responses does not contain any identifying information about you unless a specific question in the survey has asked for this. If you choose to  complete the survey, you may withdraw your consent at any time and discontinue participation without penalty.  Should you leave your email address in the survey, we may contact you to clarify specific information (i.e. about your experience) with you or seek your prior permission to use selected information in a certain context. Your personal details will never be shared or disclosed to third parties for any reason.
We use secure web hosting accounts and other security measures to protect our database and any information provided by members of our online community.
You may receive an eyes4earth.org newsletter from us to keep you updated. All email updates sent to subscribers come with the option to freely unsubscribe from eyes4earth.org at any time.
Some information is used to improve the functionality of this site but this information is non-specific and does not include any personal data that could be used to identify you as a subscriber.
We trust this reassures you.  Any feedback or questions are welcome via: info@eyes4earth.org
If you have any questions or concerns about how your information (e.g. survey responses, personal stories) may be used, please feel free to contact: Matthew Zylstra (matt@eyes4earth.org). Matthew's former PhD research (completed through Stellenbosch University, South Africa) received formal ethical review and clearance. We are therefore acutely aware of the need to respect and respond to concerns of privacy and confidentiality.