Publications
This page contains selected publications arising out of Matthew Zylstra's PhD research and subsequent outreach efforts.
---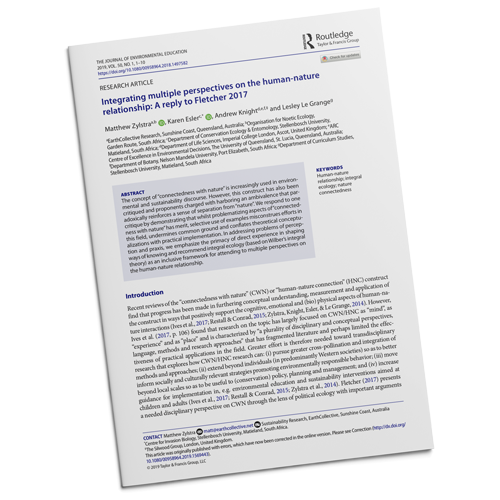 Integrating multiple perspectives on the human-nature relationship: A reply to Fletcher 2017
The concept of "connectedness with nature" is increasingly used in environmental and sustainability discourse. However, this construct has also been critiqued and proponents charged with harboring an ambivalence that paradoxically reinforces a sense of separation from "nature". We respond to one critique by demonstrating that whilst problematizing aspects of "connectedness with nature" has merit, selective use of examples misconstrues efforts in this field, undermines common ground and conflates theoretical conceptualizations with practical implementation.
---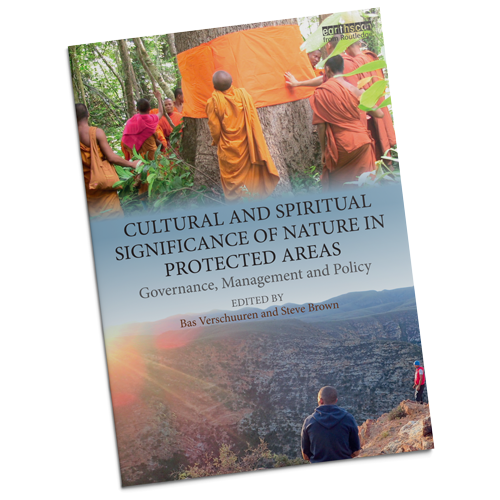 Meaningful nature experiences: Pathways for deepening connections between people and place
Substantial evidence suggests that protected areas are catalysts for non-ordinary experiences that are particularly profound, significant, affective, and difficult to wholly describe. This chapter phenomenologically explores the foundations these 'meaningful nature experiences' and their importance for protected area management.
Learn more »
---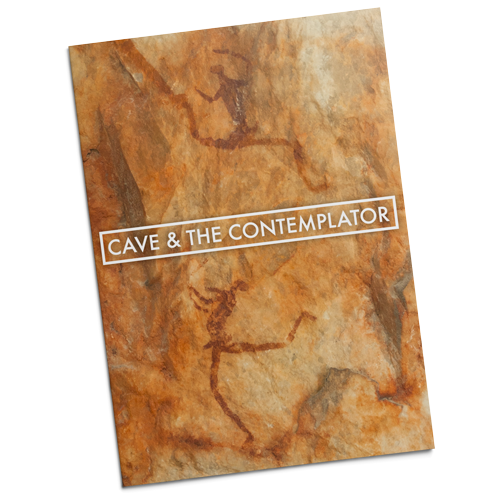 Cave & The Contemplator
Adventures into wilder nature are as unpredictable as they are profound. This exploration of direct nature experience serves as an accessible reference for facilitators, practitioners and anyone interested in nature connectedness, deep ecology, ecopsychology, eco-phenomenology, wilderness adventure, outdoor learning, environmental education and regenerative leadership. Learn more »

---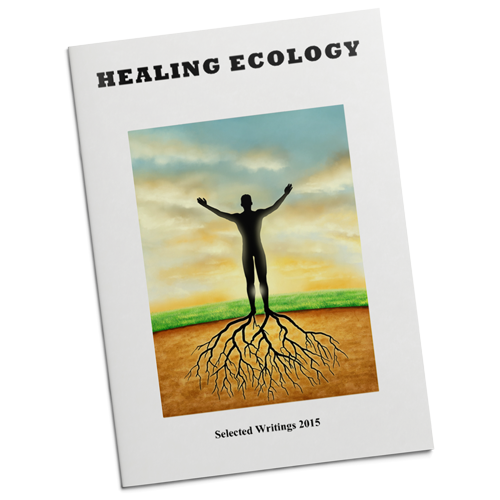 The essence of meaningful nature experience
This booklet was created in the lead-up to the Triple Ecology Gathering in Australia, 2015. The intention was to explore Sacred Ecology, Deep Ecology and Healing Ecology whereby the latter describes the two-way healing experiences between nature and humankind. The compilation (edited by P. Arrien) includes a short piece by Matthew Zylstra on the essence of meaningful nature experience (pg. 5). Learn more »
---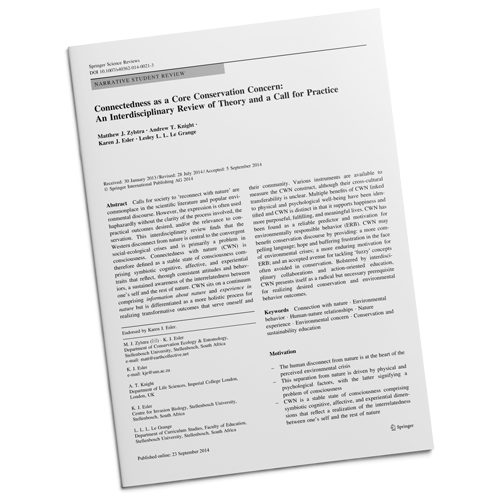 Connectedness as a core conservation concern
A review article on connectedness with nature published in Springer Science Reviews (2014, 2:119-143). Drawing on over 300 bibliographic references, it is anticipated the publication will be of value to researchers, practitioners and general readership alike. Learn more »
---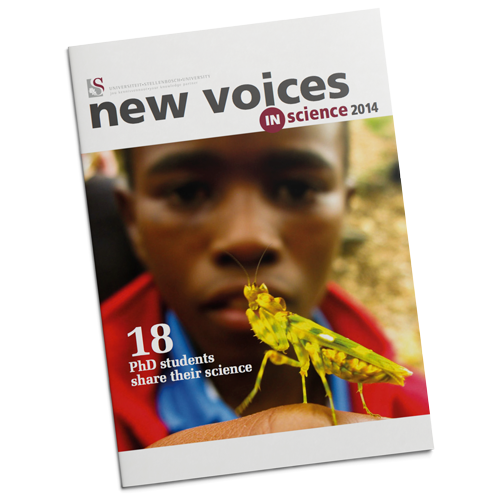 Nature needs our attention
A popular article published in the New Voices in Science 2014 periodical which showcases the finalists of Stellenbosch University's annual science communication competition. Learn more »
---