I am happy to announce my new publication "Meaningful nature experiences: pathways for deepening connections between people and place" as a chapter in a much-awaited book on the Cultural and Spiritual Significance of Nature in Protected Areas published by Routledge/Earthscan. [Order here]
The book's editors, Bas Verschuuren and Steve Brown, emphasise that these more intangible values with nature are the driving forces underlying our sense of connectedness with the more-than-human world.
Cultural and spiritual bonds with 'nature' are among the strongest motivators for nature conservation; yet they are seldom taken into account in the governance and management of protected and conserved areas.
Therefore the book as a whole aims to provide a starting point for emphasising the wide range of beliefs, values and experiences that motivate action to conserve earth's diversity. To this end, I contribute a conceptual chapter on meaningful nature experience and its importance to protected area engagement:
Abstract
Substantial evidence suggests that protected areas are vital hosts for 'meaningful nature experiences': non-ordinary experiences with/in nature which are particularly profound, significant, affective, and difficult to wholly describe. This chapter phenomenologically explores the foundations of such experiences and identifies common themes, structures, and contexts underpinning these events. Findings highlight the importance of meaningful nature experiences in deepening one's connectedness with nature, sense of place, and commitment towards pro-environmental and pro-social action. In triggering a more unified view of existence, meaningful nature experience invites an integral approach that supports individual and collective bonding with both the protected areas and the world at large.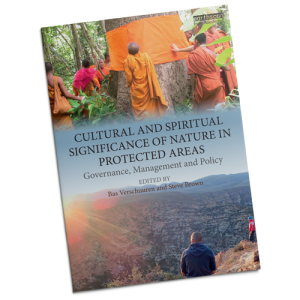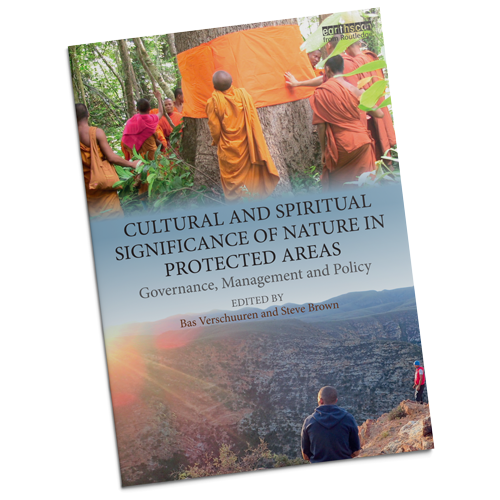 Front cover photo (below): Baviaanskloof Nature Awareness Group by Matthew Zylstra.
This book forms part of the ongoing programme of work driven by the IUCN Specialist Group on the Cultural and Spiritual Values of Protected Areas.
---
Citation: Zylstra, M.J. (2019). Meaningful Nature Experiences: Pathways for Deepening Connections Between People and Place (Chapter 3, pp. 40-57) in Verschuuren, B. (Ed.), Brown, S. (Ed.). (2019). Cultural and Spiritual Significance of Nature in Protected Areas. London: Routledge.