The Carpentaria Ghost Nets Programme is looking at new and innovative ways of reusing the 'ghost nets' washed up on beaches across many parts of northern Australia.
Ghost nets are abandoned fishing nets that have been accidentally lost or deliberately discarded at sea. They can be one of the most damaging forms of marine debris as they may drift for months or years with the currents and continue to catch and kill endangered and culturally important marine wildlife such as turtles and sharks.
However, the positive news is that through a growing alliance of Indigenous land and sea ranger groups, these fishing nets are now being permanently removed from our oceans. To date, approximately 64 000 metres of net have been removed – enough to cover the Sydney Harbour Bridge 120 times. Individual nets weighing over 5 tonne and measuring 4 kilometres in length have been recorded.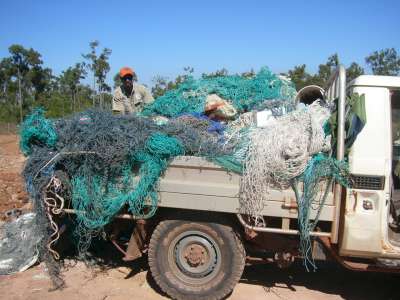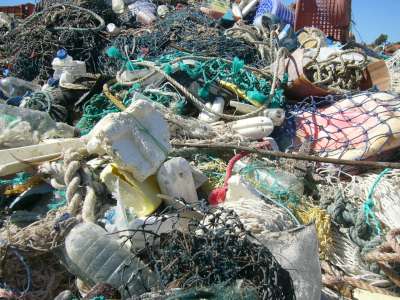 The Carpentaria Ghost Nets Programme is looking at ways to make useful items from the ghost nets which could be reused in local communities or resold through Iindigenous Art and Cultural Centres. For example, a design competition hosted last year saw a number of creative designs presented. The winner was a guitar strap with ghost net as a base and interwoven with thongs (flips flops), plastic bags, tyre tubes and other marine debris. The idea can readily utilise the extensive weaving skills available in Aboriginal communities and can be adapted to make belts, mats and bags.
Other ideas submitted included a chair, hammock, fruit bowl, kitchen hanger and an earthquake stabilizing technique to use for mud brick housing. The Programme is also looking overseas for other bright ideas: in Hawaii for example they burn the nets in power generation plants – 100 tonne of marine debris can power 44 houses for a year!