A couple of years ago, a group of undergraduate U.S.A students were participating in a conservation ecology course based in the Eastern Cape. They were busy doing wildlife camera trapping as part of a biodiversity assessment for their group field projects.  But they had not been having much luck snagging much of interest or of use on the cameras.
On this particular 31st October evening, while the students were back at the research house having the novel experience of celebrating Halloween in South Africa, the camera trap happened to have a busy night.
Checking the camera's the next afternoon brought a wave of excitement among many members of the group. The first bit of action on the camera was a trailing jackal. That in itself was not so extraordinary. However, the bird – most likely an owl – which also happened to be caught in the same frame was an unlikely stroke of good fortune. Next up, in what was their first and only 'sighting', they caught a couple of parading hippos which was highly unexpected and a huge thrill for everyone. Finally, and a fitting close to the evening (the time stamp said 3.30am (1/11)), they trapped what appeared to be a caracal (rooikat/lynx) in what everyone agreed was quite a freaky pose. Kind of cyborg like – a fitting Halloween gesture.
Meaningful nature experience? Hmm… maybe, maybe not. Just a little quirky.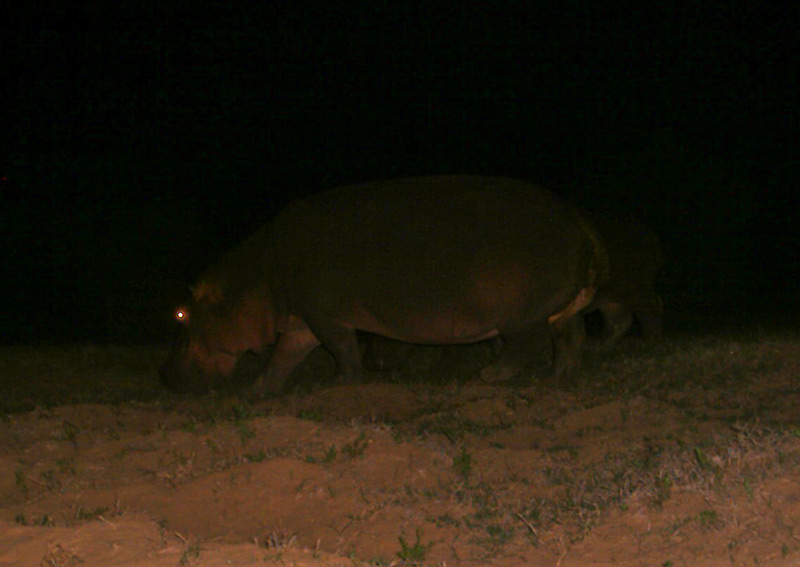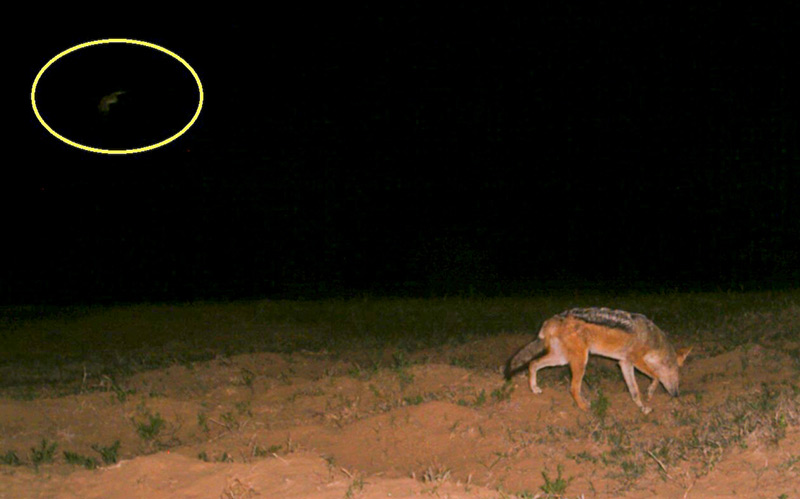 References:
These events occurred on the night of 31st October 2010 at the Great Fish River Reserve, Eastern Cape.
PS: Have to say I felt a bit for that caracal and the state of his night 'vision' after being caught on camera. Makes you think about how 'non-invasive' camera trapping really is. I've written about that before and shown videos (of hartebeest & kudu) which show how aware animals are of their presence.